Alpha Company, 1st Bn, 7th Marines, 1st Marine Division, Viet Nam Era
Years of 1965 - 1970 in VN.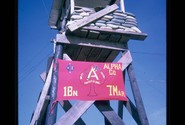 2021 Reunion Information
Howdy Marines & FMF Corpsmen!
Received from Marine Randy Cook!

Due to small turnout and sign-up for Jack Daniels Distillery tour and Luncheon at Miss Mary Bobo's has had to be cancelled!

Randy Cook

Sent July 29th, 2021

Randy Cook sent this earlier to publish. My error, working to hard in the sun!

Randy Cook
Thu, Jul 22, 9:41 AM (7 days ago)
to me

Hi Verne,
Could you please post on the website for reunion attendees the following:

Randy Cook is organizing a tour of the Jack Daniels distillery and a luncheon at Miss Mary Bobo,s Southern cooking restaurant on Friday at 0930 and lunch at 1130. Cost is $24 per person for the tour and $29 for the all you can eat luncheon. Please look at the websites.
Only twenty people can be in the group.
He can be contacted at randycookhsv@gmail.com

Thanks

THIS IS A CORRECTED COPY! LINKS ARE NOW ACTIVE! HOTEL PHONE NUMBER IS CORRECTED! BOTH PER MARINE STEVE'S INSTRUCTIONS!!!

Good Afternoon, Marines and Corpsmen!

We have a final reunion date of October 13-17, 2021 at the Quality Suites Nashville Airport Hotel at a rate of $119.00 per night plus tax or $139.65 per night. 15 rooms with two queen beds and 5 rooms with one king bed are guaranteed for us. The link to book a hotel reservation is: https://www.choicehotels.com/reservations/groups/YW19U9 or you can call the hotel at 1-615-883-0114. The group name is: Alpha 1-7 Vietnam. DO NOT USE A THIRD PARTY COMPANY TO BOOK YOUR ROOM OR YOU WILL BE CHARGED THE FULL PRICE. We have full use of a meeting/hospitality room for the full duration of the reunion at a nominal $50.00 daily cleaning charge. I recommend that you book your hotel room ASAP.

The hotel has a shuttle for $10.00 per person round trip to take us downtown to 7th and Broadway for downtown restaurants and other attractions that runs from 10:00 AM -11:00 PM. Numerous daily tours are available for those wanting to do so. The link to explore and book tours is https://www.visitmusiccity.com or you can look up "Nashville tours" on the internet for the same info.

The basic agenda for the reunion is:

Wednesday: 10/13/2021: Advance party checks in; set up hospitality room; registration table; group dinner at Darfon's Restaurant-Dutch treat

Thursday: 10/14/2021: Open hospitality room; register arriving guests; setup display and prize tables; dinner downtown-Dutch treat

Friday: 10/15/2021: Open hospitality room; register arriving guests; local tours selected individually by members; dinner at La Parrilla Tex-Mex Restaurant (located in the hotel)-Dutch treat; 1st raffle

Saturday 10/16/2021: Business meeting; memorial service; group photos; catered banquet in hospitality room-per registration fee; 2nd raffle

Sunday 10/17/2021: Close hospitality room; pack up reunion gear; check out.

A full agenda including times, etc. will be provided with your registration package at the hotel.

Those of us who have volunteered to put on this reunion will do our best to make this a memorable and fun event. Fortunately, we have plenty of lead time to do what is necessary to accomplish that and the weather should be comfortable. I ask that you please keep questions and other issues to a minimum. If you do have a serious problem, you can email me directly at sek@suddenlink.net or call me at 337-474-1622. I pray that we don't have a hurricane hitting Lake Charles, LA this year that will knock out electrical and phone service.

Semper Fi to all,

Steve

July 21, 2021

Good Evening Marines and Corpsmen:

I have created a 2021 reunion registration document for your use in getting your attendance info and what you may want to do during this Nashville reunion. Please use the following link to get the registration page for printing:

Once completed, please mail to me using the address on the form. Let's get this reunion rolling! So far, no covid restrictions in Nashville.

Semper Fi

PDF Form Link: /000/6/1/5/19516/userfiles/file/REGISTRATION%20FORM-2021%20REUNION%20(1)(3).pdf

Word Form Link:/000/6/1/5/19516/userfiles/file/REGISTRATION%20FORM-2021%20REUNION.pdf.docx

REGISTRATION FORM
2021 Reunion
Alpha Company 1st Battalion 7th Marines
Nashville, TN October 13-17, 2021
Join your fellow Marines in Nashville for another great reunion!
Costs for Reunion:
$30.00 Registration Fee Per Marine (for hospitality room, etc.) __________
$20.00 Per Person for banquet No. attending ________ __________
Total: ________
Optional activities and costs:
Thursday, October 14, 2021:
$10.00 per person for shuttle downtown to dinner (Dutch treat) and return
Friday, October 15, 2021:
Tex-Mex dinner (Dutch treat) La Parrilla Restaurant (in the hotel)
Saturday, October 16, 2021
Banquet in the hospitality room catered by Olive Garden, as paid for above.
Mail check payable to Steven J. Ek, and this form to:
Steven J. Ek, 7117 Meadowview Loop, Lake Charles, LA 70605
Questions: E-mail Steven Ek at sek@suddenlink.net
(Please print names of persons attending)
Name(s) _________________________________________________________________________
Address______________________________________________State_______Zip_________
Phone______________________________ E Mail___________________________________
Years in Vietnam ____________________
IMPORTANT INFORMATION REGARDING HOTEL RESERVATIONS:
Please contact the hotel directly to make your reservation:
Quality Suites Nashville Airport, 2615 Elm Hill Pk., Nashville, TN 37214 : 1-615-883-0114
Reference: Alpha 1/7 Vietnam Hotel Rate: $119.00 per night plus tax Special Rate available
until Sept. 28, 2021. A direct link to reservations is found at www.alpha-1-7-vn under 2021
Reunion Info
Raffle: Please bring at least one item for the raffle table. Proceeds help fund our next reunion.