Alpha Company, 1st Bn, 7th Marines, 1st Marine Division, Viet Nam Era
Years of 1965 - 1970 in VN.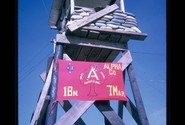 2019 Reunion Photos
All Marines/Corpsmen can add their own personal photo galleries inside the gallery selections below. Click the images below to enter the gallery area. Then click the "Create Your Own Photo Gallery Here" button at the bottom of the page to participate. Follow the directions on screen to create your gallery. Only you can add photos to galleries you have created, and all photos you add will be credited to you inside your gallery!
These are pictures from A/1/7/VN Reunion in San Antonio, Texas, April 11th thru 14th, 2019.