Alpha Company, 1st Bn, 7th Marines, 1st Marine Division, Viet Nam Era
Years of 1965 - 1970 in VN.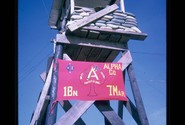 "Saepius Exertus, Semper Fidelis, Frater Infinitas"
"Often Tested, Always Faithful, Brothers Forever!"
United States Marines!
Welcome to the new home of Alpha, 1st Bn, 7th Marines, 1st Marine Division, while deployed to Viet Nam.
This Site will be of
A/1/7 from 1965 through 1970, while in Country.
Please be advised that where ever the Site says Classmates,
it means Marines &/or Corpsmen.
Also, when it says Year of Graduation or Year of Class, We mean First Year in Country while attached or in support of Alpha 1/7!
This Site will be constantly under construction as we/you continue to add information/pictures pertaining to your tour of duty with Alpha 1/7, to include supporting arms!
Thank You! Tribute To the Military & You!
Click on link below!
http://media.causes.com/576542?p_id=92681239#
We are finally getting the acknowledgement for our service in Viet Nam!
Because of us, our younger Brothers In Arms are being Thanked and not spit on when they get home!
You will appreciate and understand Marine Gen. Zinni's presentation. There's only 1/3 of us Vietnam Era Marines left now.
Home Page Visitors*:
198369
(Up-dated November 24th, 2021)
ANNOUNCEMENTS
•

Posted 2/8/2023

Alpha Company 1st Battalion 7th Marines
Nashville, TN October 4-8, 2023

Join your fellow Marines in Nashville for another great reunion!

Costs for Reunion:

$50.00 Registration Fee Per Person (for the banquet meal , hospitality room,

drinks, snacks, etc.) $________

Mail check payable to Mike Tyree, and this form to:

Mike Tyree

770 Oak Ridge Lane

Piedmont, AL 36272

Questions: E-mail Mike Tyree at miketyree17@yahoo.com--256-283-6299

(Please print the names of persons attending)

Name(s) _____________________________________________________________________ Address___________________________________________________State______Zip_______ Phone________________________ E Mail__________________________________________

Years in Vietnam ____________________

IMPORTANT INFORMATION REGARDING HOTEL RESERVATIONS:

Holiday Inn, Franklin Cool Springs

1738 Carothers Parkway, Brentwood, TN. 37027.

To book online: https://www.holidayinn.com/redirect

Select destination (Brentwood, TN) and dates

The group code should show as PHA

Call Direct Central Reservations at 1-877-424-24449

Give City and dates

Give reservation the Group Code PHA.

Raffle: Please bring at least one item for the raffle table. Proceeds help fund our next reunion

•

Heads up A1/7 Marines! We have 9 rooms remaining for the reunion in Brentwood, TN (October 4-8, 2023) at the Holiday Inn, Franklin Cool Springs . Bring your wife, children, and grandchildren to make the reunion special. Make your reservations now and join us for a special reunion. Don't miss out!

Mike Tyree

246-283-6299

Miketyree17@yahoo.com

•

I received this the other day!

From: brandon m. glidden

Email: brandon.m.glidden@gmail.com

For Year: 1970

My grandfather, Maurice H. Glidden was in the 7th marines, I am looking to connect with buddies who may have served with my grandfather. Grandfather was in Vietnam twice, the first I believe would be during the earlier years of the war (1965-1968) I know my grandfather's second deployment was also to Vietnam but from 1970 January 17 - 1970 Oct 05 . My phone number is 904-295-9596!

•
ANY ONE WHO SPENT SOME TIME IN DANANG'S ICU SEND ME AN EMAIL..MUNDHP@AOL.COM

•

Heads up Alpha Company, 1st Bn, 7th Marines, 1st Marine Division, Viet Nam Era!

The reunion committee wants you to mark your calendars for the 2023 reunion in Brentwood, TN.

Reunion Location: Brentwood, TN (approx. 20 miles south of Nashville)
When: October 4-8, 2023

Where: Holiday Inn, Franklin Cool Springs
1738 Carothers Parkway, Brentwood, TN. 37027.

**To book online: https://www.holidayinn.com/redirect
Select Brentwood, TN, and dates.
Hotel Rate: $125.00 per night and the discounted rate is available: 10/04/23- 10/08/23 (also 3 days before and after the event
The room cutoff date is 9/4/2023.
The rate is $125.00 with Breakfast. (Plus, taxes)

The group code should show as PHA

**To Call Direct Central Reservation, 1-877-424-2449
Give City (Brentwood, TN) and dates
Give reservation the Group Code PHA.
Contact - miketyree17@yahoo.com

More reunion info coming soon!

•

I SEEN SOME POSTS ABOUT RICK KOWALKER....I DID NOT KNOW HIM BUT I FOUND AN ARTICLE OF HIM AND HIS HORSE MELODY IF ANYONE IS INTERESTED OR MAYBE POST IT AS A TRIBUTE TO HIM

•

Marine Randy Cook sent this to me on May 4th, 2022!

I believe that it was added to some where on U.S. Marine Corps National Museum! Sorry for being my slow response time. Just getting tired. Working for an Evangelist from Fort Worth. Am building the sign for his new church!

•

I just got a net from Candice Garcia (daughter of Roger Jones KIA in 68). She informed me that Linda Miller wife of David Miller A-1-7 in 68. David has passed away recently. Service held in WVA. Condolences to the Miller family.

•

I Received this the other day. Second one I received but couldn't find the first. Sorry!

Help forward this!

From: JOHN SEILER

Email: SEILERJOHN19@GMAIL.COM

For Year: 1966

Msg to Jack Larkin. Do you remember a gunner named John Seiler? If you are the Larkin I remember your mother would send a package to a different one of each month. It would contain a Cloris bottle of whiskey. You were from, I believe, Mass. We were in the weapons platoon.

•

Jim McDevitt passed away on May 21st, 2022. He received full Military honors and was laid to rest at the Bourne National Cemetary. If anyone would like further information, please contact me.

•

I received this the other day. Please check it out!

From: Michael Kuklenski

Email: michaelkuklenski@yahoo.com

For Year: 1969

Helicopter crash of 2-7-1969. Anybody have information concerning this event (crash killing 6 - including 4 Marines 2 Corpsmen). I served as a Corpsman with 1/7 (69).

•

Ronald D. Perry
February 14, 1950 - February 05, 2022
Visit Ronald 's tribute page to read the full obituary, gather event information and share a memory or express your condolences.
VISIT TRIBUTE

---

Show your support with flowers
Visit the Tribute Store to send fresh flowers to the family of Ronald D. Perry, hand-delivered by a local florist.
SEND FLTribute Store | Funeral Flowers Hand DeliveredOWERS

•

It is my sad duty to announce to all 7th. Marines that MSgt. Lawrence Peterson died during the month of February this year, 2021. I was notified by his wife early in May this year. At the time of his death Pete was living in Vista, California, not far from Camp Pendleton. His wife, Rita, still resides at the residence. Pete was one of my Platoon Commanders while on Hill 22 and others from approximately October 1967 to November 1968. I am sure that many of you remember him as he was quite an engaging and jovial guy. He use to enjoy yanking my chain and busting my balls, but I believe I did more of that to him and all my Marines. I'll miss him as I miss all of you, especially at this time of year. Many days invoke many memories, but Memorial Day makes them so much more poignant. Semper Fi

Gunny (Sandbag) Piller

•

Howdy Marines!

Got a request from Marine Randy Cook. He is wanting to know if anyone from Alpha 1/7 have had any reactions to Agent Orange.

Randy says that he has Cancer of the Epiglottis, right Lymph Gland in nex, T-10 on spine and right lung. He is now 100% permanent and total from the VA.

I know that I was given that great gift by Uncle Sam and the Devil. Enlarged Prostate Gland and the Prostate Cancer. I have been free for around 12 to 15 years at least. I picked up my gift in 1972 while flying from Da Nang to Way 7 PhuBai,, USS Mount McKinely and back to 31st MAU aboard a couple of Helo Carriers by riding in the back of CH 46s & 53s.

Let him know if any other Marines were affected. "randycookhsv@gmail.com"

•

Howdy Marines and Doc's!

Received this request last July 15, 2020! My error, Brain was mushy, pandemic & TV!

Anyway, received a Text from Megan Laviotte.

PFC Glenn Romero is her Uncle. She has never met him. She had seen our pictures on this web site. She doesn't know what Platoon and/or Squad he was in. Also, didn't state what year in Country.

Please, if you remember his name, please check out the year and see it you can place a face and name for here!

Her info: Megan Lavioette. Phone: 337-298-3404 !

Thank you Marines & Doc's!

•

Received below from Soldier Eric!

Came upon this post March\April 2020 issue on The VVA Veteran On-line magazine. Here's the website link: http://vvaveteran.org /40-2/40-2_locator.html This person is looking to reconnect with anyone in your unit\company. I copied and pasted this post for you to see. Searching for anyone on Hill 55 with Alpha 1-7, Dec. 1968- Jan. 1969. I was a corpsman, wounded Jan. 7. Contact: Roger Poirier, 36C Durant Ave., Bethel, CT 06801; 203-744-8103. I'm an Army Veteran and I saw this and I decided to give him some help.

This is from the VVA Veterans On-Line magazine that Soldier Eric is talking about

From FMF Corpman Roger Poirier!

Searching for anyone on Hill 55 with Alpha 1-7, Dec. 1968- Jan. 1969. I was a corpsman, wounded Jan. 7. Contact: Roger Poirier, 36C Durant Ave., Bethel, CT 06801; 203-744-8103.

•

From the Old Gunny! Hey wait, I may be older than most, but I'm still Younger than some!

Anyway, I don't know why, but Ralph Ziegler says he hasn't seen his birthday announced in several years!


I am still alive and well, but i have not seen my birthday posted for several years it is 29 April 1947 just want everybody that remembers me to know i am still around !

•

•

To anyone who took photo's at the 2019 Reunion;

Could you send to Gunny so he can put on web site.

So far we only have 2 photo's.

Semper fi,

Mike Skorich

•

Received this from Stacy!


Hello, I am looking for someone who served with my uncle David in Vietnam. He was KIA on December 7, 1968. My family does not talk much about him, because it is so painful for them to discuss. I have always felt connected to him and wanted to talk to someone who knew him in the war. Sgt. Paul Brewer has commented on his Vietnam wall memorial page a few times, but did not leave contact info. Would you be able to reach out and see if anyone would be willing to talk to me about him? It would mean so much to me! Sincerely, Stacey

•

Greetings my brothers and family members. I know it has been a while since I was last in touch with everyone. I needed time to get my health considerations under control and they are now in a place where I can come out of my cave. I have done a lot of looking in the dark places and dealing with the things which we all deal and with old age creeping up on all of us (for some-its galloping!) I've had to admit I can't do as much as before and that has been interesting to come to grips with…enough about me, I hope you are all doing well and enjoying the many pleasures of "senior citizen/warrior"

I recently took up the task of finding our brother, Rick Kowalker. I have had success in doing so and spoke with him a short time ago. He is in long term care at a residential unit in Connecticutt. I will be sending along his contact information and requests that he has. As many of us know and have lived ourselves, the troubles of Vietnam can have a tenacious hold on our psyche. Some are luckier than others in dealing with the demons. Many of us have been fortunate beyond a doubt, while others have struggled. I am not able to judge what another's reality and life is like. Got my hands full with my own.

He has been there for five months. It doesn't sound like there is any change in plans going forward as to his care. His answers were short, polite; it was difficult to find out very much without pushing him. There are other ways I can find specific information about his situation.

His contact info and mailing address is:

Richard Kowalker- Rm 319

Silver Springs Care Center

33 Roy Street

Meriden, CT 06450

Phone 203-237-8457

He welcomes letters and Marlboro Reds/flip top box; some things never change. I plan to contact the facility tomorrow to find out the mechanisms for receiving funds to provide that sort of thing and will update you all about that. I have spoken with his former wife, Rosie and she was very glad to hear others were thinking of him. I plan on calling his son and see if there is a way he and I can arrange to share medical information that could be passed on.

Of course, any of you can contact me directly if you wish and we can brainstorm on what there is we can do, if anything. We're just beginning the conversation. I know many of us have wondered what happened and have our theories. All I know is he in a safe place, cared for and that is a relief in itself.

God bless you all! I love you people more than I can say.

Semper Fidelis,

Gary

•

Hi Gary,

It was very nice to hear from you as well and to hear that he has friends/brothers who care about him very much. If anyone would like to get in touch with him, just feel free to contact us at (203) 237-8457 (3rd Floor) and ask to speak with him. The phone system isn't the greatest here and we may not always answer the phone, so I am warning you that it can get a little frustrating. =) I think calling during the day is better than the evening. Richard had a visitor the other day and he seemed happy about that. (Well, as happy as he would show it.) Thanks for the information and reaching out to him. Feel free to call me anytime if you need anything.

Jennie Song

Dementia Unit Manager

P.S. Ben Sorrell has inquired of Jenny whether or not he can be emailed to her address and whether she could print them out for Rick to read...will keep you posted...gh

•

R.W. Stearns: Concerning LCpl Cyril H. Townley who was kia 12/13 Nov 69.
You said 2nd platoon, I remembered that I was in 1st platoon, but guess you are right. I was in the 2nd squad and Cyril was in the 2nd or 3rd squad on the night of the 12th. A low rise was between our squads and when an unknown number of NVA approached from their east the lieutenant called for his squad to move forward to push them off the mountain. As soon as the squad rose, 3 mortars hit simultaneously. LCpl Daniel F. Lynch & Pfc DC Carter were killed immediately and I was told that LCpl Cyril H. Townley died during the night. (I was providing security for the medivac so don't know if he was alive when he was put on the helicopter or not.)

•

For the Larry Smedley Museum in Orlando, FL, we are looking for a belt of blank M60 ammo for the M60 in the museum. The current belt has years of corrosion and has long ago lost its brass color. Larry Smedley won the MOH with Delta in December 1967.

•

Wanted to thank Gary and Rosie for a great reunion in San Antonio.

We had a great time. Great seeing all of the old farts again. We did return home with an unexpected guest. A cold, Tani and I came down with it first. Then Kerry called and said she got it. Went to granddaughters high school graduation May 25th and two days later she had a cold.

Again thanks Gary and Rosie, Gary can now cut back on his medication.

Tom Hurley

•

Hello Marines. I am writing this in the announcement section so as to separate from my quasi-formal role as chair for the 2017 San Antonio Alpha Company Reunion at the El Tropicano Hotel on the River Walk.

What I am about to share, I wholeheartedly endorse and believe many of you will as well once you have read the following attached articles and followthe links to this very close to the heart of Alpha Company story.

About three weeks ago, I received a call from Elmer Sangster. I had never had a phone call from him so I knew it must be something important. Well, it was. In many ways.

He had come into contact with a man named Jef Connor who was involved in the restoration of the sacred honor of one of our Alpha Company brothers, Ralford Jackson, who was KIA in May of 1969. The go-fund me site is dedicated to the creation and ultimate placement of the headstone with Ralford's family for burial in an Hopi tradition appropriate to the loss of a warrior.

Mr. Connor is currently working on the creation of a documentary based on the June 27th, 1969 edition of Life Magazine which placed photos of the 242 United States service members KIA in a typical week for a prolonged number of weeks through the heavy fighting of 1968-1969. Seven of our Alpha Company brothers are in that issue. I have invited Jef to our reunion to speak with a number of us who knew the Marines listed in the magazine.

So, please consider this request from Jef Connor who has undertaken a task of honoring our brother. Many hands make light the load.

I have more updates to come on the reunion. We are gaining on the numbers. You all are coming through! We'll have a lot of fun and delights! Take care! Semper Fi!

Here's the gofundme site name:

www.gofundme.com/JacksonGraveMarker

I have spoken with Jef on the phone and through email. He is the real deal and a very well credentialed witness for and to the honor of our brothers.

Gary

•

Never Forgotten: On 2-6-68 Alpha 1/7 was ambushed going across a rice patty dike. The rifle gun squad and my m-60 gun squad were pinned down behind a dike and five of our brothers were killed during the huge firefight:. W. Blake, E. Brewer, R Ewoldt, R Schwendy, and W Young were killed in action.
God Bless All!
Semper Fi!
Sgt David "the California Dreamer" Navarro
Alpha 1/7 1st squad guns "Guns Up"

•

Would you please post to all my 1/7 brothers that I will not be able to attend this Reunion. I will be traveling to Bora Bora on May 13th to give my daughter away in marriage on the 17th and I will not be back in country until the Reunion is over. I hope to see my brothers in 2018, Best Regards, Harry Goad!!!

•

Greetings: Since I have lived here in San Antonio for almost 4.5 years and since I have been quite open about my personal health challenges, I wanted to give folks who might have been concerned for me some good news I received yesterday from the V.A. about the MRI on

my liver this past Tuesday. I do not have liver cancer-that's good news. I do have what is called an hemangioma, which is located on my liver but is benign. It is a harmless tangle of blood vessels that requires nothing be done at this time. It also has symptoms that mimic those of liver cancer. I had, on and off most of those symptoms these past few months. That was the basis of my concern that it was serious. I am grateful for all the kind wishes and prayers and decent way so many of you have treated me. If so inclined, you may feel free to treat me to a good ribbing of my new found situation. I am invigorated by the news and follow up with my doctor on the 9th of February. Again, thank you all. Life is good...now, its off to the golf course. Thanks everybody! Have a great day!

Semper Fi!

Gary

•

I received this request for information on FMF Corpsman PO3 Gary Johnson. If you have any info, please forward the Bob Hesselbein!


I seek details of PO3 Gary Johnson's death on April 30, 1969. He was assigned to H&S Company, arriving in-country March 17, 1969. I am retired military and serve as a docent at the Wisconsin Veterans Museum. Gary is buried at a nearby, history-rich cemetery that we guide visitors through in early October. During the training session his grave was noted, but no information is known locally. If anyone can describe the action, I would respectfully include it in the cemetery narrative. Please write or call at (608) 836-7003 if you have details.

•

Just received this in, in response to Maj. Haga's E-Mail!


FYI: I was the lone corpsman (initially) when the firefight began. You, Walter Hunziger and Shawn Lee recommended me for the Silver Star, only to have it down-graded to a Bronze Star by Major General Ormond Simpson. When Brig. Gen. Robertson presented me with the Bronze Star he told me the award was not right (due to after accident report and citation). I should find a way to get it 'upgraded' at least back to a Silver Star. Long story short, several months after returning from Vietnam, Secretary of Navy (John Chafee) approved awarding me the Silver Star!

•


I wasn't a member of Alpha 1/7 but I was in H&S 1/7. Is there any way I could get a posting I'd like to have saying anyone who knew or served with LCpl John Rackhaus, joined company 4/15/1969 and was KIA on 11/16/1969, please contact me at my e-mail address.

•

Howdy Marines & Docs!

Received this a while back! Hope to start getting caught up on responses

I am Major Gene H. Haga retired. Rank only for history. I haven't met you, but I was platoon leader of 3rd platoon Charlie Company 1/7 Feb69 to sometime in Jun or Jul 69. Rackhaus was in the 3rd Platoon. SSgt John C. Little was platoon Sgt. He has passed away due to cancer a couple of years ago. I believe Rackhaus' service number was 2471130.


John P. Rackhaus received the Silver Star Medal for action on 29 May 1969. I was platoon Ldr in this action and wounded so didn't know about John's medal until now. Looked his name up on Internet. He was a PFC then but a LCPL when he passed.

John P. Rackhaus

Date of birth: July 21, 1949
Date of death: November 16, 1969
Home of record: Marshall Illinois

Silver Star

Awarded for actions during the Vietnam War

The President of the United States of America takes pleasure in presenting the Silver Star to Lance Corporal John P. Rackhaus (MCSN: 2471130), United States Marine Corps, for conspicuous gallantry and intrepidity in action while serving as a Rifleman with Company A, First Battalion, Seventh Marines, FIRST Marine Division (Rein.), FMF, in connection with combat operations against the enemy in the Republic of Vietnam. Late on the night of 29 May 1969, Private First Class Rackhaus' platoon was occupying an ambush site along a trail in Quang Nam Province approximately 500 meters from the company command post. Suddenly, an estimated North Vietnamese Army company utilizing rocket--propelled grenades, small arms, and automatic weapons launched a determined attack from three sides against the outnumbered Marines. When his sector of the platoon's defensive position was attacked, Private First Class Rackhaus joined in delivering such a heavy volume of return fire that the enemy advance was halted. Observing a wounded Marine fall in front of the enemy, he completely disregarded his own safety as he boldly left his position to assist the injured man. Although wounded in one hand by hostile fire, which rendered it nearly useless, he ignored his painful injury as he resolutely continued to move toward the wounded Marine. As he reached his comrade, he was confronted with four enemy soldiers and, reacting instantly, accurately fired his M-16 rifle and killed all four North Vietnamese. Undaunted by the hostile rounds impacting around him, Private First Class Rackhaus used his one good hand to pull the wounded Marine to a casualty collection point. Alertly observing one of the injured men stop breathing, he immediately applied mouth-to-mouth resuscitation and successfully revived the Marine. During the remainder of the fierce fire fight, Private First Class Rackhaus assisted in treating the casualties until reinforcements and medical evacuation helicopters arrived. His heroic actions inspired all who observed him and contributed significantly to the defeat of the enemy force. By his courage, bold initiative and unwavering devotion to duty in the face of great personal danger, Private First Class Rackhaus upheld the highest traditions of the Marine Corps and of the United States Naval Service.

Action Date: May 29, 1969
Service: Marine Corps
Rank: Lance Corporal
Company: Alpha Company, 1st Bn, 7th Marines, 1st MarDiv

•

Howdy Marines & Docs!

Another one that I missed! Sorry to all!

| | |
| --- | --- |
| From: | Widow,Sheree Evans |
| Email: | |
| For Year: | 1968 |

My husband, ET- Evens- served in Vietnam 1968-69-his nickname was Gomer- he was assign in this unit-Mortar Man -Ben Hoa-search & destroy-wondering if anyone can remember him- www.salem-news.com/articles/february182011/Edward-evans-tk.php thank you! Peace & Good Will!

https://youtu.be/_rfKscdaNqA Agent Orange Information & Book by Sheree Evans.

•

Doc Pardue, you posted a request for scholarship information for children/grandchildren of Roger Jones. Check with the 1st Marine Division Association. I tried to send you an email but it was rejected
Nat Holmes

•

Anyone who served on hill 10 with David Banks. He and I went in under the 120 day delay program. He was injured on April 18th, 1969. Would like to get information on my best friend that I joined the Corps with.

•
Robert Joseph Smith
Private First Class
A CO, 1ST BN, 7TH MARINES, 1ST MARDIV, III MAF
United States Marine Corps
Columbus, Georgia
August 04, 1948 to August 26, 1968
(Incident Date August 05, 1968)
ROBERT J SMITH is on the Wall at Panel W46, Line 34

•

Howdy Marines & Docs!

Received this a while back! Sorry for not being more prompt on corrospondance. Health problems, getting old in one's old age!

Looking for any Marine who served in the 2nd PLt A/1/7 1st Div during the year 1969. More specifically November 69. Anyone who knew Cyril (Cy) Townley L/cpl. Cy was KIA 12, 13Nov69. Thank You. RWStearns

•

To all my brothers in Alpha Co.
"Never forgotten" this day in 1968 we lost a hero, friend, and fellow Marine, a member of 1st squad guns. Roger was killed in action on Operation Allenbrook May 16th,1968. As a member of my squad he was loyal to the end. When Roger died he had a daughter he never got to see. In recent years we have E-Mailed each other and have met twice. By her permission, she told me I could use her E-Mail: candiceg1@cox.net. Her desire is to meet more of those who knew Roger and fought along side of her father. Candance has a beautiful family and two sons. It would be awesome if you,who knew him, would email her and tell her about the father she never met. God Bless and Semper Fi.
Sgt David Navarro Alpha 1st Squad Guns

•

Received this a while back. Lost it in the trash.

| | |
| --- | --- |
| From: | Robert Holm |
| Email: | vietnam.marine@gmail.com |


I was with 3/7 for 13 months and then extended for CAP. My first one was Lima 4, which I guess was L-4 when it was established. It was located on a hill called Doddy Hill south of Chu Lai and on the south the south side of the river. The village located below the hill was Son Tra..I would like to hear from anyone who was there or knows the history of that hill and later CAP. BTW-Great web site! S/F...Rob

•

Received this from Dave Sullivan who has been researching A/1/7/VN and preparing to publish his findings.

He has received a request from Marine Sgt. Kred Ratliff's Sister for info or talk to anyone who was with him.

If you would like to help, contact Dave.

The account of Alpha, 1/7, in Op Meade River is nearly finished and I expect publication in the fall 2014 issue of the journal of the Company of Military Historians. A late respondent to the many queries sent via e-mail resulted in one from Sgt Fred Ratliff's sister Laura, who says, "she has been waiting all her life to talk with someone who served with him." Fred was with the 1st Platoon when he was killed in action, 7 December 1968. If any Marines from the first are willing to contact Fred's sister, please let me know and I'll send you her e-mail, telephone number, and mailing address. Please post that portion of Laura's plea to the appropriate portion of the website so those from first platoon will see it. Thanks, Dave Sullivan

•

I am completing research for a book that seeks to remind people of the human face of the Vietnam War. I am focusing on the period of late May and early June 1969 and the servicemen and women killed during that period. These include the men who were pictured in the Life Magazine issue of June 27, 1969, "The Faces of the American Dead in Vietnam. One Week's Toll." Alpha Company 1/7 Marines were in the middle of much of the heavy fighting. I am interested in hearing from anyone who served in Vietnam at that time, with a particular interest in those who may have been in those units that suffered casualties, and from family and friends who knew the deceased. I am a Marine veteran and a historian who served as president of Dartmouth College from 1998 to 2009. In 2012 I published the book "Those Who Have Borne the Battle": A History of America's Wars and Those Who Fought Them. I was one of the speakers at the Wall on Veterans Day 2009. I serve on the Leadership Committee for The Education Center at the Wall and on the board of the Semper Fi Fund.

Semper fi Jim Wright


•

Howdy Marines & Docs!

Marine Mickey has some Alpha Company coins left from this last Reunion for $10. This includes mailing!

Send money to:

Mickey Coe at: 3900 Fairfax Drive Apt #1007 Arlington, VA 22203 Thanks, Mickey

Let him know by E-Mail if you want one: mickey644@gmail.com

•

To all Marines who served in Operation Meade River and remember Jimmy Biggs:

*BIGGS, JIMMY D. (KIA)
Citation:
The President of the United States takes pride in presenting the Silver Star Medal (Posthumously) to Jimmy D. Biggs (2451993), Private First Class, U.S. Marine Corps, for conspicuous gallantry and intrepidity in action while serving as a Fire Team Leader with Company A, First Battalion, Seventh Marines, First Marine Division in connection with operations against the enemy in the Republic of Vietnam. Shortly after midnight on 7 December 1968, Private First Class Biggs was occupying a listening post in Quang Nam Province when he alertly observed two North Vietnamese Army squads advancing toward his company's position. Realizing the enemy's intent, he quickly led his men in directing a heavy volume of fire on the advancing hostile force, killing several of the attackers and forcing the remaining soldiers to retreat in panic and confusion. Subsequently, the following morning, he was leading his squad back to the scene of the evening's battle when the Marines came under intense enemy machine gun fire and sustained several casualties. Observing his mortally wounded squad leader among the injured, Private First Class Biggs unhesitatingly took command of his unit, and rapidly establishing a defensive perimeter, he coordinated the extraction of casualties while continually appraising the platoon commander of the tactical situation. As Company A resumed its advance, the Marines again came under heavy North Vietnamese machine gun fire, and quickly pinpointing a hostile emplacement, Private First Class Biggs fearlessly assaulted the enemy soldiers. Ignoring the enemy rounds impacting near him, he had boldly advanced to within ten meters of the North Vietnamese machine gun when Private First Class Biggs was mortally wounded by the intense enemy fire. His daring initiative and heroic efforts inspired all who observed him and contributed significantly to the accomplishment of his unit's mission. By his courage, aggressive fighting spirit and steadfast devotion to duty, Private First Class Biggs upheld the highest traditions of the Marine Corps and of the United States Naval Service. He gallantly gave his life for his country.
Home Town: Kansas City, Missouri

•

And two more:

*PHIPPS, LANNY W. (KIA)
Synopsis:
The President of the United States takes pride in presenting the Silver Star Medal (Posthumously) to Lanny W. Phipps (2255099), Lance Corporal, U.S. Marine Corps, for conspicuous gallantry and intrepidity in action while serving with Company A, 1st Battalion, 7th Marines, 1st Marine Division (Rein.), FMF, in connection with combat operations against the enemy in the Republic of Vietnam on December 7, 1968. By his courage, aggressive fighting spirit and steadfast devotion to duty in the face of extreme personal danger, Lance Corporal Phipps upheld the highest traditions of the Marine Corps and the United States Naval Service. He gallantly gave his life for his country.
Home Town: Rutherford, New Jersey

*RATLIFF, FRED A. (KIA)
Synopsis:
The President of the United States takes pride in presenting the Silver Star Medal (Posthumously) to Fred A. Ratliff (2015147), Sergeant, U.S. Marine Corps, for conspicuous gallantry and intrepidity in action while serving with Company A, 1st Battalion, 7th Marines, 1st Marine Division (Rein.), FMF, in connection with combat operations against the enemy in the Republic of Vietnam on December 7, 1968. By his courage, aggressive fighting spirit and steadfast devotion to duty in the face of extreme personal danger, Sergeant Ratliff upheld the highest traditions of the Marine Corps and the United States Naval Service. He gallantly gave his life for his country.
Home Town: Denver, Colorado

•

| | |
| --- | --- |
| From: | Charles Stanford |
| Email: | stanford-rick@comcast.net |




I am looking for information on the activities of "A" CUPP 1/7 January to August 1970. Former CUPP Marines are organizing a reunion and want to locate as many Marines as possible who were in "A" 1/7 or "G" 2/5 who were in the program.



•

Just back from the reunion in DC. Special thanks to Mickey Coe for a great time. The Marine Museum, 8th and I parade, Iwo Jima Memorial and the WALL. Mickey did a great job of putting this all together. Thanks again Mickey.

Tom Hurley and family

•

Howdy Marines & Docs!

Received the following E-Mail Request from the Present C.O. of Alpha/1/7 stationed at 29 Stumps!

Here is your chance to talk to or contact these young Marines who are carrying on the traditions that we all added to the Alpha/1/7 story!




I am the current commander of A/1/7 here at MCAGCC, Twentynine Palms. I have been researching the history of the company and would like to see what, if anything, we could arrange for current members of the company to meet veterans and to hear the combat history of the company. It would be great to begin a correspondence with you and any veterans of Alpha here in the Southern California area.

Thanks, Semper Fidelis.



•
Happy Birthday! Marines. I will never forget serving as a corpsman with Alpha 1/7. Figured it out this morning that out of 20 years in the Navy, 5 years were served with the Marines! SemperFi!

•

Howdy Marines & Docs! I know four men whe served in A 1/7 from 66' - 67'. Can I forward this reunion info to them, so they can attend? (Yes) Also ... one of these men is a filmmaker, and made a movie about his experience. It was released in 2007, and is titled: Taking the Hill: A Warrior's Journey Home. It would be my pleasure to mail you free copies of the DVD movie. It contains in-depth interviews of several A 1/7 veterans, from the 66-67 era. The policy of the filmmaker, is to provide free copies of this film to veterans. How many would you like? It would be our pleasure to send these to you. With kind regards, Marv Sauer Orange, CA 714-633-2427.