Alpha Company, 1st Bn, 7th Marines, 1st Marine Division, Viet Nam Era
Years of 1965 - 1970 in VN.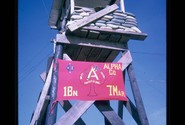 Agent Orange-Homes-VA
December 7, 2011
No. 11--33 Contact: Mokie Porter 301--585--4000, Ext.146
VVA Urges All Veterans Exposed to Agent Orange Be Screened for Prostate Cancer
(Washington, D.C. ) Veterans exposed to Agent Orange are at least twice as likely to develop prostate cancer; their recurrence rates are higher; and recurring cancers are more aggressive, "noted Dr. Thomas Berger, Execu]ve Director of VVA' Veterans Health Council, before today' Congressional Men' Health Caucus Prostate Cancer Task Force. Berger urged his fellow Vietnam veterans to get screened, noting "it's worth the fight.
"Said Berger, "Some three million veterans served in Southeast Asia, and no one knows for sure how many of these veterans were exposed to Agent Orange. "In 1996 the Institute of Medicine of the National Academy of Sciences concluded there is "limited evidence of a positive association between prostate cancer and exposure to herbicides used in Vietnam, including Agent Orange. "As a result of IOM' findings, Jesse Brown, then--?Secretary of the Veterans Administration (VA), issued the final rule, recognizing prostate cancer as a service--?connected, presumptive disease associated with exposure to Agent Orange and other phenoxy herbicides during military service, allowing such exposed veterans to become eligible for VA disability compensation and health care.
In 2008, University of California--Davis Cancer Center physicians released results of research showing Vietnam veterans exposed to Agent Orange have greatly increased risks of prostate cancer and even greater risks of getting the most aggressive form of the disease as compared to those who were not exposed. The research was also the first to use a large population of men in their 60s and the prostate--?specific antigen (PSA) test. More than 13,000 Vietnam veterans enrolled in the VA Northern California Health Care System were stratified into two groups, exposed or not exposed to Agent Orange between 1962 and 1971. Based on medical evaluations conducted between 1998 and 2006, the study revealed that:
§ twice as many Agent Orange--?exposed men were identified with prostate cancer than non--?exposed;
§ Agent Orange--?exposed men were diagnosed two--?and--?a--?half years younger than non--?exposed; and
§ Agent Orange--?exposed men were nearly four times more likely to present with metastatic disease than non--?exposed.
Further buttressing this link, in 2009, a study of 1,495 veterans in five cities who underwent radical prostatectomy to remove their cancerous prostates showed 206 exposed to Agent Orange had a near 50 percent increased risk of their cancer recurring, despite the cancer seeming nonaggressive at the time of surgery. And the cancer came back with a vengeance. The time it took the prostate--?specific antigen, or PSA, level to double –an indicator of aggressiveness –was eight months versus more than 18 months in non--?exposed veterans.
Sent: Wednesday, May 29, 2013 11:08 AM
Subject: HUD & VA TEAM UP TO PROVIDE PERMANENT HOMES TO 9,000 HOMELESS VETS
HUD & VA TEAM UP TO PROVIDE PERMANENT HOMES TO 9,000 HOMELESS VETS
HUD-VASH vouchers to build on 17 percent decline in Veteran homelessness since 2009
WASHINGTON – Approximately 9,000 homeless Veterans living on the streets and in the nation's shelter system will soon find a permanent place to call home. U.S. Housing and Urban Development (HUD) Secretary Shaun Donovan and U.S. Department of Veterans Affairs (VA) Secretary Eric K. Shinseki announced today that HUD will provide $60 million to local public housing agencies across the country to offer permanent supportive housing to homeless Veterans, many of whom are living with chronic disabling conditions.
The supportive housing assistance announced today is provided through the HUD-Veterans Affairs Supportive Housing (HUD-VASH) Program which combines rental assistance from HUD with case management and clinical services provided by VA. Since 2008, a total of 48,385 vouchers have been awarded and 42,557 formerly homeless Veterans are currently in homes because of HUD-VASH.
Donovan and Shinseki announced this additional support for homeless Veterans in an address to the National Coalition of Homeless Veterans conference today in Washington. Find out how much of this assistance will help homeless veterans in your area.
"It's a national tragedy that those who served our Nation in uniform can end up living in our shelters or on our streets," said Donovan. "Today we make another investment in meeting President Obama's challenge that we end Veteran homelessness once and for all."
"These HUD-VASH vouchers are a critical resource to accomplish our shared goal of ending Veterans' homelessness in 2015," Shinseki said. "With the continued support of President Obama, Congress, and our community partners, we will end homelessness among Veterans and provide these brave men and women with the earned care and benefits that help them live productive, meaningful lives."
HUD-VASH is a critical part of the Obama Administration's commitment to end Veteran and long-term chronic homelessness in 2015. Opening Doors: Federal Strategic Plan to Prevent and End Homelessness serves as a roadmap for how the federal government will work with state and local communities to confront the root causes of homelessness, especially among former servicemen and women. HUD's annual "point in time" estimate of the number of homeless persons and families for 2012 found that Veteran homelessness fell by 7.2 percent (or 4,876 people) since January 2011 and by 17.2 percent since January 2009. On a single night in January 2012, 62,619 veterans were homeless.
The grants announced today are part of $75 million appropriated this year to support the housing needs of homeless veterans. Local public housing authorities provide rental assistance to homeless Veterans while nearby VA Medical Centers (VAMC) offer supportive services and case management. This is the first round of the 2013 HUD-VASH funding. HUD expects to announce more HUD-VASH funding this summer.
VAMCs work closely with homeless Veterans then refer them to public housing agencies for these vouchers, based upon a variety of factors, most importantly the duration of the homelessness and the need for longer term more intensive support to obtain and maintain permanent housing. The HUD-VASH program includes both the rental assistance the voucher provides and the comprehensive case management that VAMC staff provides.
Veterans participating in the HUD-VASH program rent privately owned housing and generally contribute no more than 30 percent of their income toward rent. VA offers eligible homeless Veterans clinical and supportive services through its medical centers across the U.S., Guam and Puerto Rico.
# # #
HUD's mission is to create strong, sustainable, inclusive communities and quality affordable homes for all. HUD is working to strengthen the housing market to bolster the economy and protect consumers; meet the need for quality affordable rental homes: utilize housing as a platform for improving quality of life; build inclusive and sustainable communities free from discrimination; and transform the way HUD does business. More information about HUD and its programs is available at www.hud.gov and http://espanol.hud.gov. You can also follow HUD on twitter @HUDnews, on facebook at www.facebook.com/HUD, or sign up for news alerts on HUD's Email List.
VA is the federal government's second-largest cabinet office. Secretary Shinseki has outlined three key priorities for the department: increase Veteran access to VA services and benefits, eliminate the disability claims backlog, and end Veteran homelessness. VA provides health care to more than 6 million people each year, in 91 million outpatient visits and 960,000 hospitalizations. This year, VA will provide over $1 billion in specialized homeless program funding, more than $58 billion annually in disability pay and pensions to 4.5 million Americans, $10 billion in educational assistance, $1 billion for home loans and $2.6 billion for life insurance. More information about VA is available at www.va.gov.
Sent: Monday, June 03, 2013 11:15 AM
Subject: VA Hires Over 1600 Mental Health Professionals to Meet Goal, Expands Access to Care and Outreach Efforts, Directs Nationwide Community Mental Health Summits
Recent VA News Releases
To view and download VA news releases, please visit the following Internet address:
http://www.va.gov/opa/pressrel
VA Hires Over 1600 Mental Health Professionals to Meet Goal, Expands Access to Care and Outreach Efforts, Directs Nationwide Community Mental Health Summits
WASHINGTON (June 3, 2013)– Today, the Department of Veterans Affairs (VA) announced that it has met the goal to hire 1,600 new mental health professionals outlined in President Obama's Aug. 31, 2012, Executive Order to Improve Access to Mental Health Services for Veterans, Service Members, and Military Families.
"Meeting this hiring milestone significantly enhances our ability to improve access to care for those Veterans seeking mental health services and demonstrates our continued commitment to the health and well-being of the men and women who have served the Nation," said Secretary of Veterans Affairs Eric K. Shinseki. "Meeting this goal is an important achievement, but we recognize that we must continue to increase access to the quality mental health care Veterans have earned and deserve."
As of May 31, 2013, VA has hired a total of 1,607 mental health clinical providers to meet the goal of 1,600 new mental health professionals outlined in the Executive Order. Additionally, VA has hired 2,005 mental health clinical providers to fill existing vacancies. VA has also hired 318 new peer specialists towards the specific goal of 800 peer specialists by Dec. 31, 2013 as outlined in the Executive Order. VA expects to meet that goal as well.
VA also recognizes that meeting the needs of Veterans and their families requires collaboration and partnership between VA, other federal agencies, and local communities. "Locally-driven summits provide a well-established method to strengthen our community partnerships, and they have been successful in support of VA's goal to end homelessness among Veterans," said Veterans Health Administration, Undersecretary for Health, Dr. Robert Petzel. "The President is directing all VA health care systems nationwide to conduct locally-driven Mental Health Summits to further engage with local community partners and nurture community engagement to address the broad mental health needs of Veterans and their families."
Each VA health care system will reach out to relevant Veteran Service Organizations, community based organizations, health care providers, and local governments to develop and conduct the Summits.
VA provides a full range of comprehensive mental health services across the country. In Fiscal Year 2012, more than 1.3 million Veterans received specialized mental health care from the VA. This number has risen each year from 927,052 in Fiscal Year 2006. In addition to hiring more mental health professionals, VA is expanding the use of innovative technology to serve Veterans in rural or underserved areas. VA expects to double the number of Veterans receiving care from tele-mental health services to over 800,000 in fiscal year 2013, and has increased the number of Vet Centers, which provide readjustment counseling and referral services from 233 in 2008 to 300 in 2012.
In November 2011, VA launched an award-winning, national public awareness campaign called Make the Connection, which is aimed at reducing the stigma associated with seeking mental health care and informing Veterans, their families, friends, and members of their communities about VA resources. More information on Make the Connection can be found at www.maketheconnection.net.
Mental health professionals interested in seeking employment with the Department of Veterans Affairs can obtain information at www.vacareers.va.gov. Veterans and their families interested in learning more about the mental health services provided by VA can go to www.mentalhealth.va.gov.
Agent Orange Exposure Linked to Stroke
Pauline Anderson
December 10, 2013
Topic Alert
Receive an email from Medscape whenever new articles on this topic are available.
DRUG & REFERENCE INFORMATION
Stroke has been added to the growing list of possible health effects Vietnam veterans may face long term after exposure to Agent Orange.
In response to new evidence showing a statistically significant overall increase in stroke associated with exposure to chemical in Agent Orange, a committee examining these health effects has moved stroke to the "limited and suggestive" evidence category.
However, the published data do not permit distinguishing hemorrhagic from ischemic stroke, said the authors of the updated report,
Veterans and Agent Orange: Update 2012
: Committee to Review the Health Effects in Vietnam Veterans of Exposure to Herbicides (Ninth Biennial Update).
The evidence already suggested an association between exposure to the chemicals and hypertension, ischemic heart disease, and type 2 diabetes, as well as Parkinson's disease and some cancers.
Elsewhere in the 900-page report, the committee concluded that on the basis of newly reviewed evidence and in previous reports, there is also "limited or suggestive" evidence of an association between exposure to the chemicals of interest and Parkinson's disease.
The committee concluded that on the basis of new evidence and previous reports, evidence is inadequate or insufficient to determine whether there is an association between exposure to chemicals of interest and Alzheimer's disease.
Herbicide Mixtures
The current document was produced by a committee chaired by Mary K. Walker, professor, Department of Pharmaceutical Sciences, University of New Mexico, Albuquerque. It presents the committee's review of peer-reviewed scientific reports concerning associations between health outcomes and exposure to chemicals in herbicides used in Vietnam that were published from October 2010 to September 2012 and the integration of this new information into the existing database.
From 1962 to 1971, the US military sprayed herbicides over Vietnam to strip the thick jungle canopy that could conceal opposition forces, to destroy crops that those forces might depend on, and to clear tall grasses and bushes from the perimeters of US base camps and outlying fire-support bases.
The herbicide mixtures used were named according to the colors of identification bands painted on the storage drugs. The main chemical sprayed was Agent Orange, a 50-50 mixture of 2,4-dichlorophenoxyacetic acid (2,4-D) and 2,4,5-trichlorophenoxyacetic acid (2,4,5-T).
Because of continuing complaints and uncertainty about long-term health effects of sprayed herbicides in Vietnam vets, Congress passed the Agent Orange Act of 1991, which directed the Secretary of Veterans Affairs to ask the National Academy of Sciences (NAS) to comprehensively evaluate scientific and medical information on the health effects of exposure to Agent Orange and other herbicides used in Vietnam. The legislation also instructed the Secretary to ask the NAS to conduct updates every 2 years for 10 years to draw conclusions from newly available literature.
In response to the first request, the Institute of Medicine convened a committee whose conclusions were published in 1994. The work of later committees resulted in the publication of biennial updates and of focused reports on the scientific evidence regarding type 2 diabetes, acute myeloid leukemia in children, and the latent period for respiratory cancer.
The Veterans Education and Benefits Expansion Act of 2001 mandated that the biennial updates continue through 2014.
In this most recent update, one of the studies the committee looked at was the Prospective Investigation of Vasculature in Uppsala Seniors, a small study (n = 35) that examined the relationship among several chemicals that have dioxin-like activity and stroke incidence.
Contrasting high and low quartiles, the study found a strong (relative risk, 3.8) and statistically significant albeit imprecise (95% confidence interval, 1.2 - 12.2) relationship between exposure and stroke after adjustment for relevant potentially confounding factors. A statistically significant dose-response relationship was also seen across exposure quartiles.
Prior literature shows an overall increase in stroke and cerebrovascular disease associated with exposure to chemicals of interest in environmental, occupational, and Vietnam veteran populations. Human and animal studies have demonstrated biological plausibility of the connection between exposure to chemicals of interest and stroke, which is strongly linked to hypertension, cardiovascular disease, and diabetes, conditions already in the limited and suggestive evidence category.
After weighing all these factors, the committee voted to move stroke to the limited and suggestive category.
The published data did not permit the committee to distinguish hemorrhagic from ischemic stroke, but given that only a small percentage of strokes are the hemorrhagic type in the Western population, this was not seen as an impediment, according to the report.