Alpha Company, 1st Bn, 7th Marines, 1st Marine Division, Viet Nam Era
Years of 1965 - 1970 in VN.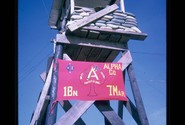 What's New Posted on: Jun 06, 2022 at 3:33 AM
MEMORIAL DAY 2022 is coming upon us... Every Memorial Day I like to go to the ceremony at the Veteran's grave sites ~ Hold the dog tags that I have from those I lost in my Squad... or of those who were close to me in the war... I also say Hi - see you when God takes me - to those who have died after the war... They get to kick up and watch us on the flat screen in the squad bay...
I will say Hi to Donnie Detmer who was with me through PI 226 Sir and got KIA in Country in the field with another unit... From Alpha Company I will say Salute and Semper Fi to.....
Winston Raymo - Danny O'Connor - Richard Haas - Carl Boudreaux - Jack Belcher - Philip Moore
I know a few more on the Alpha co. KIA list but not as well as these guys... I miss these guys from Company A .. most dearly... taps...
Randy Cook
has left an In Memory comment for his Profile.
Will miss you! I enjoyed speaking with you. Semper Fi Michael Coe
has left an In Memory comment for his Profile.
Ron will always be remembered as a good guy. The Marine was always there to help his fellow Marines. Even "volunteering" his wife to help. May God Bless him on his journey. Mickey Coe
Ron Perry passed 5 Feb 2022.
Posted on: Dec 11, 2021 at 10:06 AM
Happy Birthday!
I DIDN'T KNOW CORPSMEN COULD READ ??
HI LT.... GOD BLESS YOU AND HELEN THIS VETERANS DAY... I THINK OF YOU OFTEN...I'M HOPING WE CAN TURN OUR COUNTRY AROUND 2021 HAS BEEN A VERY BAD YEAR FOR THE CAUSE OF FREEDOM... NEVER THOUGHT I'D BE KILLING COMMIES IN MY OWN COUNTRY ..BUT YOU NEVER CAN TELL HOW THINGS CAN CHANGE...STAY FROSTY LT...
DID YOU KNOW I WENT THROUGH BOOT CAMP WITH PHIL WEEKS PI PLT 226...
WE COURT MARTIALED OUR DI'S.. ONE FOR MURDER...
ANYWAY... PLEASE TAKE CARE OF YOURSELF... YOUR BROTHER JACK LARKIN
Best Wishes for your birthday