Alpha Company, 1st Bn, 7th Marines, 1st Marine Division, Viet Nam Era
Years of 1965 - 1970 in VN.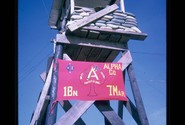 What's New
HAVE A GREAT DAY THURSDAY....YOU'VE EARNED IT.SEMPER FI !
Posted on: Jun 18, 2023 at 2:56 PM
recent doc about Lucy Caldwell ..angel of danangs ICU. 28 MIN ON YOU TUBE "CAROLINA IMPACT LUCY'S BOYS LETTERS FROM VIET NAM"
Posted on: Sep 18, 2022 at 10:24 AM
hey Sargent Jurk... Just checking in... The last time you contacted me - I had just got done with the Covid but it hasn't gotten done with me...
Hope you are ok and doing fine... This is my favorite Photo of you.. out of all of them that you have sent me...
Semper Fi Frankie... Posted on: Apr 03, 2023 at 11:50 AM
Semper Fi Mike! Welcome aboard. Mickey Coe
Posted on: Mar 22, 2023 at 5:27 PM
happy upcoming birthday Dan......make it a great one !
Posted on: Mar 26, 2023 at 7:56 AM
Happy Birthday!

Alpha Company, 1st Bn, 7th Marines, 1st Marine Div
A new announcement has been added to the homepage:
May 4th, 2022 -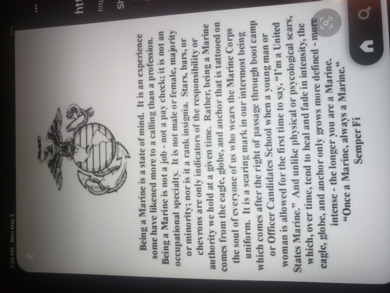 More…/>
Marine Randy Cook sent this to me on May 4th, 2022!
I believe that it was added to some where on U.S. Marine Corps National Museum! Sorry for being my slow response time. Just getting tired. Working for an Evangelist from Fort Worth. Am building the sign for his new church!
A LITTLE EARLY BUT DONT WANT TO MISS YOUR SPECIAL DAY...HAVE A GREAT DAY AND MANY MORE .....SEMPER FI !
Best Wishes for your birthday!
hello doc,have a great day with many more down the road....SEMPER FI ! ALPHA ONE SEVEN. 1967
WELL I FINALLY FOUND OUT JIMMY "BABY"FRANKS IS NO LONGER WITH US......I DID SPEEK TO HIM ON THE PHONE, I GUESS MID 20'S........NOV 24 1967 JIMMY WAS MY GUNNER 10YDS BEHIND ME WHEN I TRIGGERED A BOOBY TRAP... HE CAME TO GUNS ONLY ABOUT 2 MONTHS PRIOR......I ARRIVED IN COUNTRY END OF JULY 67. JIMMY WAS HIT WITH SOME SCHRAPNEL BUT NOT SERIOUS. I ON THE OTHER HAND WAS WOUNDED IN ALL "EXTREMIDIES AND ABDOMENUM " SPENT THE NEXT 7 MOS. IN HOSPITALS UNTIL MEDICALLY RETIRED IN JULY 68......ON THAT DAY WHEN JIMMY GOT BACK TO THE HILL HE IMMEDIATELY SENT OFF A LETTER TO MY FAMILY SAYING THAT THEY SHOULD NOT WORRY SINCE I GAVE THEM A "THUMBS UP" AS THE MEDEVAC COPTER WAS TAKING OFF,WHICH I DID. THAT LETTER WAS SO IMPORTANT TO MY FAMILY ESPECIALLY MY MOTHER WHO WAS DYING OF CANCER...HEARING THAT FROM JIMMY GAVE THEM HOPE.......SINCE THE MARINES WHO VISITED THE NEXT DAY AND THE TELEGRAMS THAT CAME TO THEM WERE JUST SHORT AND WITHOUT MUCH INFO.......I JUST RECENTLY FOUND JIMMY'S LETTER......A LITTLE LATE BECAUSE I WANTED TO READ IT OFF TO HIM.......ALONG WITH DOC NORED (WHO SAVED MY LIFE THAT DAY)DAVE (CALIFORNIA DREAMER) NAVARRO WHO WAS ABLE TO VISIT ME IN DANANGS HOSP ALONG WITH JIMMY AND NICK SEELEY WHO WAS ALSO ON THAT PATROL....I CANT SAY ENOUGH ABOUT THESE "MARINE BUDDIES" THEY SAY DONT MAKE FRIENDS IN WAR........IMPOSSIBLE NOT TO!......ALMOST EVERYDAY A PATROL OR A NITE AMBUSH OR A NITE "LISTENING POST" YOU GO OUT WITH THESE SAME GUYS....GUYS YOU KNOW WILL BE THERE FOR YOU WHEN SOMETHING HAPPENS AND YOU WILL BE THERE FOR THEM ALSO.....THAT IS WHY THE WORDS "SEMPER FI" IS FOREVER.......SO JIMMY, ILL HAVE TO SAVE THAT LETTER FOR WHEN WE MEET AGAIN....YOU ARE NOT FORGOTTEN ! T J MUNDY ALPHA ONE SEVEN "GUNS"
HAVE A GREAT DAY MARINE....SEMPER FI !