Alpha Company, 1st Bn, 7th Marines, 1st Marine Division, Viet Nam Era
Years of 1965 - 1970 in VN.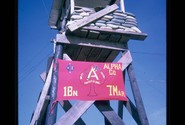 In Memory of Members Passed
Wesley K Pennewell - Year In Country 1965
Marine Wesley Pennywell passed away about 4 years ago. He was awarded the Bronze Star while with A-1-7 Weapons Plt in Operation Starlight. He had cancer.