Alpha Company, 1st Bn, 7th Marines, 1st Marine Division, Viet Nam Era
Years of 1965 - 1970 in VN.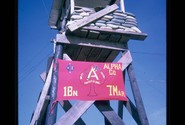 In Memory of Members Passed
James M. "Whiskey" Beam - Year In Country 1969
Marine James Marshall Beam, of Ocala, FL, loving husband, father, grandfather, brother, and uncle, passed away on July 25th, 2021. He was 72. He was born in Baltimore, MD to William Monroe Beam and Ramarie Glenn Beam.
His family eventually relocated to Keystone Heights, FL, where he grew up on the waters of Lake Geneva, enjoying swimming, water skiing, and even surfing hurricane-force waves on Crescent Beach. He was always a hard worker, earning the rank of Eagle Scout while in the Boy Scouts.
After graduating from Bradford County High School in 1967 where he excelled in track and field, he attended Montreat-Anderson College for one year before enlisting in the Marine Corps in the summer of 1968. He received the Expert Marksmanship Badge before deploying with 1st Battalion, 7th Marines, Company A near Da Nang, Vietnam from 1969-1970. He was awarded the Bronze Star with Combat "V" for his heroic actions in support of combat operations, subsequently being promoted to Lance Corporal.
After serving his country, he enrolled at the University of Florida and graduated with a bachelor's degree from the School of Journalism. He became the Director of Information Services at Flagler College, as well as a reporter for the Bradford County Telegraph. He continued his education by earning an Associates of Science Degree in Engineering Technology from Florida Junior College, and worked in the X-Ray circuitry industry for 32 years before retiring from GE Medical in 2011.
In retirement, he spent lots of time perfecting his golfing and fishing skills. He was an accomplished backyard chef, and his BBQ ribs and Low Country Boils were beyond compare. He loved boating, Atlanta Braves baseball, and was such a history buff, he took a part time job as a tour guide for a trolley company in the historic city of Savannah, GA. He became an expert in the history and architecture of the city and truly enjoyed engaging with his passengers while sharing his knowledge and love of Savannah.
Mr. Beam is survived by his loving wife of 52 years, Nancy McLean Beam, daughter Julie Vibert (Steve) of Suwanee, GA, son James Beam (Melissa) of Christoval, TX, sisters Leslie Gerlach of Largo, FL, Laurie Thrift of Keystone Heights, FL, and brother William (Cindy) of Denver, CO. He was known as "Papa" to his beloved grandchildren Ryan, Mary Katherine, Rebecca, Trey, and Colin.
There will be a private memorial service for immediate family members in Keystone Heights, FL.