Alpha Company, 1st Bn, 7th Marines, 1st Marine Division, Viet Nam Era
Years of 1965 - 1970 in VN.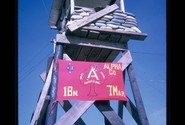 What's New
I now live in Huntsville AL IN REMEMBRANCE
A BRAVE MARINE

Phillip Alexander Moore
Private
2ND PLT, A CO, 1ST BN, 7TH MARINES, 1ST MARDIV, III MAF
United States Marine Corps
Marengo, Ohio
September 10, 1946 to April 22, 1967
PHILLIP A MOORE is on the Wall at Panel 18E, Line 70
Posted on: Mar 29, 2020 at 4:47 PM
Happy Birthday Dan, I hope its a great one!!
Posted on: Mar 29, 2020 at 10:43 AM
I moved to Huntsville AL 27 Mar 20 256.679.2318
Gregg DOUGLAS
added a photo to profile gallery. New comment added.