Alpha Company, 1st Bn, 7th Marines, 1st Marine Division, Viet Nam Era
Years of 1965 - 1970 in VN.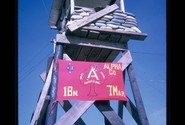 What's New
I no longer live in the Villages, I,m in Huntsville AL 256.679.2318
Posted on: Sep 12, 2020 at 6:14 PM
Best Wishes!

Alpha Company, 1st Bn, 7th Marines, 1st Marine Div
A new announcement has been added to the homepage:
Looking for info on Uncle! -
Howdy Marines More…
Received this request last July 15, 2020! My error, Brain was mushy, pandemic & TV!
Anyway, received a Text from Megan Laviotte.
PFC Glenn Romero is her Uncle. She has never met him. She had seen our pictures on this web site. She doesn't know what Platoon and/or Squad he was in. Also, didn't state what year in Country.
Please, if you remember his name, please check out the year and see it you can place a face and name for here!
Her info: Megan Lavioette. Phone: 337-298-3404 !
Thank you Marines & Doc's!
I now live in Huntsville AL IN REMEMBRANCE
A BRAVE MARINE

Phillip Alexander Moore
Private
2ND PLT, A CO, 1ST BN, 7TH MARINES, 1ST MARDIV, III MAF
United States Marine Corps
Marengo, Ohio
September 10, 1946 to April 22, 1967
PHILLIP A MOORE is on the Wall at Panel 18E, Line 70
Posted on: Mar 29, 2020 at 4:47 PM
Happy Birthday Dan, I hope its a great one!!
Posted on: Mar 29, 2020 at 10:43 AM
I moved to Huntsville AL 27 Mar 20 256.679.2318
Gregg DOUGLAS
added a photo to profile gallery. New comment added.