Alpha Company, 1st Bn, 7th Marines, 1st Marine Division, Viet Nam Era
Years of 1965 - 1970 in VN.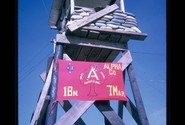 What's New America and 1/7 Marines lost a great one today! Rest In Peace Lt. Tom Swanson. Semper Fi Alpha Company, 1st Bn, 7th Marines, 1st Marine Div
A new announcement has been added to the homepage:
Update on Richard Kowalker -
Hi Gary,
It was very nice to hear from More…you as well and to hear that he has friends/brothers who care about him very much. If anyone would like to get in touch with him, just feel free to contact us at (203) 237-8457 (3rd Floor) and ask to speak with him. The phone system isn't the greatest here and we may not always answer the phone, so I am warning you that it can get a little frustrating. =) I think calling during the day is better than the evening. Richard had a visitor the other day and he seemed happy about that. (Well, as happy as he would show it.) Thanks for the information and reaching out to him. Feel free to call me anytime if you need anything.
Jennie Song
Dementia Unit Manager
P.S. Ben Sorrell has inquired of Jenny whether or not he can be emailed to her address and whether she could print them out for Rick to read...will keep you posted...gh

Alpha Company, 1st Bn, 7th Marines, 1st Marine Div
A new announcement has been added to the homepage:
Update on Richard Kowalker -
Greetings my brothers and More…family members. I know it has been a while since I was last in touch with everyone. I needed time to get my health considerations under control and they are now in a place where I can come out of my cave. I have done a lot of looking in the dark places and dealing with the things which we all deal and with old age creeping up on all of us (for some-its galloping!) I've had to admit I can't do as much as before and that has been interesting to come to grips with…enough about me, I hope you are all doing well and enjoying the many pleasures of "senior citizen/warrior"
I recently took up the task of finding our brother, Rick Kowalker. I have had success in doing so and spoke with him a short time ago. He is in long term care at a residential unit in Connecticutt. I will be sending along his contact information and requests that he has. As many of us know and have lived ourselves, the troubles of Vietnam can have a tenacious hold on our psyche. Some are luckier than others in dealing with the demons. Many of us have been fortunate beyond a doubt, while others have struggled. I am not able to judge what another's reality and life is like. Got my hands full with my own.
He has been there for five months. It doesn't sound like there is any change in plans going forward as to his care. His answers were short, polite; it was difficult to find out very much without pushing him. There are other ways I can find specific information about his situation.
His contact info and mailing address is:
Richard Kowalker- Rm 319
Silver Springs Care Center
33 Roy Street
Meriden, CT 06450
Phone 203-237-8457
He welcomes letters and Marlboro Reds/flip top box; some things never change. I plan to contact the facility tomorrow to find out the mechanisms for receiving funds to provide that sort of thing and will update you all about that. I have spoken with his former wife, Rosie and she was very glad to hear others were thinking of him. I plan on calling his son and see if there is a way he and I can arrange to share medical information that could be passed on.
Of course, any of you can contact me directly if you wish and we can brainstorm on what there is we can do, if anything. We're just beginning the conversation. I know many of us have wondered what happened and have our theories. All I know is he in a safe place, cared for and that is a relief in itself.
God bless you all! I love you people more than I can say.
Semper Fidelis,
Gary