Alpha Company, 1st Bn, 7th Marines, 1st Marine Division, Viet Nam Era
Years of 1965 - 1970 in VN.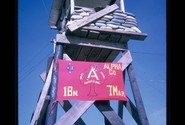 What's New
Gregg DOUGLAS
added a photo to profile gallery. New comment added. Tried to change location. New location is Kerrville, Texas as of 5/19. Phone 505 990 0929 starting 25 July.
Verne B. Bell, 1805 S. Greenwood Cut Off Road, Weatherford, TX 76088 Posted on: Mar 10, 2019 at 9:50 AM
Happy Birthday Eugene, I hope you are doing well. We just happen to have the same birthday, but I am 2 years older.