Alpha Company, 1st Bn, 7th Marines, 1st Marine Division, Viet Nam Era
Years of 1965 - 1970 in VN.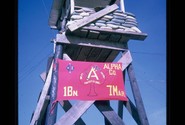 "Saepius Exertus, Semper Fidelis, Frater Infinitas"
"Often Tested, Always Faithful, Brothers Forever!"
United States Marines!
Welcome to the new home of Alpha, 1st Bn, 7th Marines, 1st Marine Division, while deployed to Viet Nam.
This Site will be of
A/1/7 from 1965 through 1970, while in Country.
Please be advised that where ever the Site says Classmates,
it means Marines &/or Corpsmen.
Also, when it says Year of Graduation or Year of Class, We mean First Year in Country while attached or in support of Alpha 1/7!
This Site will be constantly under construction as we/you continue to add information/pictures pertaining to your tour of duty with Alpha 1/7, to include supporting arms!
Thank You! Tribute To the Military & You!
Click on link below!
http://media.causes.com/576542?p_id=92681239#
We are finally getting the acknowledgement for our service in Viet Nam!
Because of us, our younger Brothers In Arms are being Thanked and not spit on when they get home!
You will appreciate and understand Marine Gen. Zinni's presentation. There's only 1/3 of us Vietnam Era Marines left now.
http://player.vimeo.com/video/38356372?title=0&byline=0&portrait=0
Check the New Link to your left "New PTSD Info"!
2013 Reunion Photos - Link is now open on left column
2013 A/1/7/VN Reunion Message
I just got back from the reunion and saw many I hadn't seen since TET 1968. During our reunion, we bussed to the Marine Museum and saw the history of our glorious Corps unfold. Everyone was emotionally affected. View our men in their mid-60's, limping, using canes, some with prosthetic legs, hunched over, viewing history that they were a part of. They drove down from Vermont, Illinois, Texas, Florida; from little towns that no one ever heard of. Our Chief, from the Navajo reservation, brought much of his family; Marines and an AF enlisted man and his wife. One Marine, hit so bad we thought he was dead met with the corpsman that saved his life……in all it was a moving experience. Semper Fi.
From Mickey Coe!
Site Created: 7/13/2011
Home Page Visitors*:
24864
(Up-dated November 22nd, 2013)
ANNOUNCEMENTS
•

Recieved this from Marine John Barber.


At our last reunion 2013 in DC the members voted to come to Florida in 2015 for Alpha Co. reunion. I am in process of setting it up, it is time. As long as members want to come to Fl. I am happy to set it up. John Barber


You must be logged in to submit this survey. Please use the login box in the upper right corner.



1)
How many A/1/7/VN Marines & Docs would like to go to Florida and have maybe our last individual Reunion?

Yes No

•

Received this from Dave Sullivan who has been researching A/1/7/VN and preparing to publish his findings.

He has received a request from Marine Sgt. Kred Ratliff's Sister for info or talk to anyone who was with him.

If you would like to help, contact Dave.

The account of Alpha, 1/7, in Op Meade River is nearly finished and I expect publication in the fall 2014 issue of the journal of the Company of Military Historians. A late respondent to the many queries sent via e-mail resulted in one from Sgt Fred Ratliff's sister Laura, who says, "she has been waiting all her life to talk with someone who served with him." Fred was with the 1st Platoon when he was killed in action, 7 December 1968. If any Marines from the first are willing to contact Fred's sister, please let me know and I'll send you her e-mail, telephone number, and mailing address. Please post that portion of Laura's plea to the appropriate portion of the website so those from first platoon will see it. Thanks, Dave Sullivan

•

I am completing research for a book that seeks to remind people of the human face of the Vietnam War. I am focusing on the period of late May and early June 1969 and the servicemen and women killed during that period. These include the men who were pictured in the Life Magazine issue of June 27, 1969, "The Faces of the American Dead in Vietnam. One Week's Toll." Alpha Company 1/7 Marines were in the middle of much of the heavy fighting. I am interested in hearing from anyone who served in Vietnam at that time, with a particular interest in those who may have been in those units that suffered casualties, and from family and friends who knew the deceased. I am a Marine veteran and a historian who served as president of Dartmouth College from 1998 to 2009. In 2012 I published the book "Those Who Have Borne the Battle": A History of America's Wars and Those Who Fought Them. I was one of the speakers at the Wall on Veterans Day 2009. I serve on the Leadership Committee for The Education Center at the Wall and on the board of the Semper Fi Fund.

Semper fi Jim Wright


•

Howdy Marines & Docs!

Marine Mickey has some Alpha Company coins left from this last Reunion for $10. This includes mailing!

Send money to:

Mickey Coe at: 3900 Fairfax Drive Apt #1007 Arlington, VA 22203 Thanks, Mickey

Let him know by E-Mail if you want one: mickey644@gmail.com

•
Trying to contact Pete Straface of 2nd plt Alpha 1/7.
Calixto Cabrera 9calixto@gmail.com

•

To all Marines who served in Operation Meade River and remember Jimmy Biggs:

*BIGGS, JIMMY D. (KIA)
Citation:
The President of the United States takes pride in presenting the Silver Star Medal (Posthumously) to Jimmy D. Biggs (2451993), Private First Class, U.S. Marine Corps, for conspicuous gallantry and intrepidity in action while serving as a Fire Team Leader with Company A, First Battalion, Seventh Marines, First Marine Division in connection with operations against the enemy in the Republic of Vietnam. Shortly after midnight on 7 December 1968, Private First Class Biggs was occupying a listening post in Quang Nam Province when he alertly observed two North Vietnamese Army squads advancing toward his company's position. Realizing the enemy's intent, he quickly led his men in directing a heavy volume of fire on the advancing hostile force, killing several of the attackers and forcing the remaining soldiers to retreat in panic and confusion. Subsequently, the following morning, he was leading his squad back to the scene of the evening's battle when the Marines came under intense enemy machine gun fire and sustained several casualties. Observing his mortally wounded squad leader among the injured, Private First Class Biggs unhesitatingly took command of his unit, and rapidly establishing a defensive perimeter, he coordinated the extraction of casualties while continually appraising the platoon commander of the tactical situation. As Company A resumed its advance, the Marines again came under heavy North Vietnamese machine gun fire, and quickly pinpointing a hostile emplacement, Private First Class Biggs fearlessly assaulted the enemy soldiers. Ignoring the enemy rounds impacting near him, he had boldly advanced to within ten meters of the North Vietnamese machine gun when Private First Class Biggs was mortally wounded by the intense enemy fire. His daring initiative and heroic efforts inspired all who observed him and contributed significantly to the accomplishment of his unit's mission. By his courage, aggressive fighting spirit and steadfast devotion to duty, Private First Class Biggs upheld the highest traditions of the Marine Corps and of the United States Naval Service. He gallantly gave his life for his country.
Home Town: Kansas City, Missouri

•

And two more:

*PHIPPS, LANNY W. (KIA)
Synopsis:
The President of the United States takes pride in presenting the Silver Star Medal (Posthumously) to Lanny W. Phipps (2255099), Lance Corporal, U.S. Marine Corps, for conspicuous gallantry and intrepidity in action while serving with Company A, 1st Battalion, 7th Marines, 1st Marine Division (Rein.), FMF, in connection with combat operations against the enemy in the Republic of Vietnam on December 7, 1968. By his courage, aggressive fighting spirit and steadfast devotion to duty in the face of extreme personal danger, Lance Corporal Phipps upheld the highest traditions of the Marine Corps and the United States Naval Service. He gallantly gave his life for his country.
Home Town: Rutherford, New Jersey

*RATLIFF, FRED A. (KIA)
Synopsis:
The President of the United States takes pride in presenting the Silver Star Medal (Posthumously) to Fred A. Ratliff (2015147), Sergeant, U.S. Marine Corps, for conspicuous gallantry and intrepidity in action while serving with Company A, 1st Battalion, 7th Marines, 1st Marine Division (Rein.), FMF, in connection with combat operations against the enemy in the Republic of Vietnam on December 7, 1968. By his courage, aggressive fighting spirit and steadfast devotion to duty in the face of extreme personal danger, Sergeant Ratliff upheld the highest traditions of the Marine Corps and the United States Naval Service. He gallantly gave his life for his country.
Home Town: Denver, Colorado

•

| | |
| --- | --- |
| From: | Charles Stanford |
| Email: | stanford-rick@comcast.net |




I am looking for information on the activities of "A" CUPP 1/7 January to August 1970. Former CUPP Marines are organizing a reunion and want to locate as many Marines as possible who were in "A" 1/7 or "G" 2/5 who were in the program.



•

Just back from the reunion in DC. Special thanks to Mickey Coe for a great time. The Marine Museum, 8th and I parade, Iwo Jima Memorial and the WALL. Mickey did a great job of putting this all together. Thanks again Mickey.

Tom Hurley and family

•

Howdy Marines & Docs!

Received the following E-Mail Request from the Present C.O. of Alpha/1/7 stationed at 29 Stumps!

Here is your chance to talk to or contact these young Marines who are carrying on the traditions that we all added to the Alpha/1/7 story!




I am the current commander of A/1/7 here at MCAGCC, Twentynine Palms. I have been researching the history of the company and would like to see what, if anything, we could arrange for current members of the company to meet veterans and to hear the combat history of the company. It would be great to begin a correspondence with you and any veterans of Alpha here in the Southern California area.

Thanks, Semper Fidelis.



•
Happy Birthday! Marines. I will never forget serving as a corpsman with Alpha 1/7. Figured it out this morning that out of 20 years in the Navy, 5 years were served with the Marines! SemperFi!

•

Howdy Marines & Docs! I know four men whe served in A 1/7 from 66' - 67'. Can I forward this reunion info to them, so they can attend? (Yes) Also ... one of these men is a filmmaker, and made a movie about his experience. It was released in 2007, and is titled: Taking the Hill: A Warrior's Journey Home. It would be my pleasure to mail you free copies of the DVD movie. It contains in-depth interviews of several A 1/7 veterans, from the 66-67 era. The policy of the filmmaker, is to provide free copies of this film to veterans. How many would you like? It would be our pleasure to send these to you. With kind regards, Marv Sauer Orange, CA 714-633-2427.

•

Hi All.

In the RAO bulletin dated Sept 2012, was an article on Stolen Valor. The conviction of Charles and Martha Kacmarczyk,( Martha is Irish McClancy's widow). She and Charles attended at least two reunions that I can remember. The item is at: www.veteransresources.org/rao-bulletin a little more the half way through.

Semper Fi, From Marine Tom Hurley

•
Hello Marines of Alpha!
Gary Hunt here passing on to you all a story about one of our Marines KIA in Vietnam. The story was sent to me from Terry Kirkland who has been a driving force of the 1/7 reunions for years. He and I went to Language School in Monterey, CA., before heading to Nam. Here is the story and Terry received it from Vic Vilionis who has been our Regimental Grave site locater all these years. He has done a remarkable job of locating the grave sites of our fallen brothers. Here is the story as follows:

POST-STANDARD Sunday, November 9, 2003
Restored marker symbol of shining devotion

This is a story about veterans looking after veterans at the eve of Veterans Day. That's why I'm standing in Jacksonville Cemetery the other day, at the northwest corner of Onondaga County, with Burt Sterlings, a very persistent citizen of Smokey Hollow Road. Burt's a Marine Corps veteran. We'd guess that from his buzz cut and the red and gold Marine Corps League jacket. The lines of his face suggest a wise man with a big heart, which Burt is. He did four years with the Marines during the Korean War and after, 1952-56. He was a sergeant with an air wing.

We stand there in the old rural burying ground, under gray clouds and tall evergreens that brush the ground, and look down at a burnished bronze tablet that shines pretty good at the moment. We're at the place where they buried Marine Pfc. Charles David Raver 35 years ago last summer. Charles was but 18 when he was killed during a Vietnam combat mission in May 1968. Charles graduated from Phoenix High School the year before.

"Imagine,"' Burt Stortings is saying. "They found this marker in a garage sale." Imagine.... Burt got the marker set in the ground where it ought to be in a little more than two weeks. He's got quite a story to tell. "I ran myself ragged," he says. "And I'm not done yet"

Here's what happened, according to him: Fred Stevens, an Army vet who lives in Red Creek, went by a garage sale in Fair Haven last month. That's where he saw Charles Raver's tablet for sale. "I guess he left and then had second thoughts and went back and bought it," Burt explains. Fred gave the marker to Joe Wilber, past commandant of the Merton Kemp Post 650 of the Marine Corps League in Fulton. Burt's a member there. "Joe checked the Vietnam Memorial Web site. He found Charles Raver's name on the monument. It said he was from Phoenix."' Phoenix's just over the Oswego County line, about five miles from the hamlet of Jacksonville, which is between Little Utica and Lysander. Joe gave the marker to Burt, who works part time at Our Lady of Peace Cemetery in Clay. He's familiar with veterans' tablets; a kin may order them free from the government. His first call was to Department of Veterans Affairs in Washington. "All they could tell me was to ship it back," Bun reports with a shrug. "My goal was to put it where it belonged.'"

Burt's next call was to the Onondaga County Veterans Service Agency. Sure enough, they had a file on Pfc. Raver. It consists of an information sheet filed by his mother in 1975 and a newspaper story about his death in 1968. The story said Charles had been born in Columbus, Ohio, and was a 1967 graduate at Phoenix. He was survived by his mother, Margaret, and a sister, Saundra. Services would be at Our Lady of Peace Church in Lakeland, where his mother lived. Burt checked with-the church- Records showed Charles was buried at Jacksonville. When he spoke to Don Williamson, the Jacksonville sexton, he learned there didn't seem to be anyone named Raver in the cemetery. More research found him, in the Thompson family lot buried next to Robert Thompson who died in 1967 at the age of 29. The 1975 record at the county service agency listed Charles' mother's name as Margaret B. Thompson, of Ontario Avenue. At the cemetery, Burt showed me how the name "Margaret" had been sanded off the Thompson monument and her son's carved over it.

There was another interesting connection in the 1968 article when the Army announced the deaths of "two Syracusans" in Vietnam. One was Charles Raver. The other was Army Pfc. William Thompson, of West Castle Street. William's name is also on the Vietnam Memorial, as well as Onondaga County's Honor Roll of soldiers killed in action. Burt wanted to contact Charles Raver's family but he's come up empty. "I want them to know what I did and make sure it's OK," he says. He can't explain how the marker got to the garage sale and not the cemetery. Charles "Pappy" Patchin at the service agency says the Marine Corps routinely sends a tablet to the family when someone is killed in action. They're usually delivered to a funeral home or to the cemetery. Burt tried John C. Birdiebough High School, the former Phoenix High School. Did anyone recall Charles Raver? He found his pictures in yearbooks, along with his sister's. Saundra Raver graduated in 1966. "I talked to some of his classmates but they didn't know much," Burt explains. "One said he thought the Ravers lived in Pennellville." Once Burt had the grave in sight, he went ahead with his plan. He polished the marker and gave it a coat of preservative before pouring a concrete base and securing it in the ground next to the Thompson stone. "Then I got a flag and a war veteran's flag holder for the kid," he says. Charles is buried a few yards from the grave of another Central New York man killed in Vietnam: Cpl. Jesse G. Eastman, who died in 1966. Ask Burt why he's doing this, and he looks the way he would at a private asking to be put on KP. "He's a Marine." he says.

One more thing: When Burt cleaned the tablet, he found stains and discoloration. Spots
on the underside looked like grease left from a hamburger. "I think it was once used as a grill," he says.

Dick Case writes Tuesday, Thursday,
Saturday and Sunday. Reach him at
470-2254, or by e-mai!,
otynews@syracuse com

•

Forwarded from Marine Mickey Coe!

This was made in Memory of our KIA from the First Battalion, Seventh Marine Regiment. Find a quiet moment, reflect on where you were 40+ years ago, and enjoy the video made for really great Marines and Corpsmen. See the video at

https://www.youtube.com/watch?v=Yhh4_P-CKgg

Ask your family, neighbors, and friends to also see it, so they know how we feel about those we lost!

•

Forty –Four years ago today; Frank, Vickers (Alpha 3/3) and Lt Cross.

I toast them every April 8th.

http://www.thewall-usa.com/info.asp?recid=32905
http://www.thewall-usa.com/info.asp?recid=53708
http://www.thewall-usa.com/info.asp?recid=11221

Semper Fi
Joe

•

This was sent by Jerry Grantland.

I now know why men who have been to war yearn to reunite. Not to tell stories or look at old pictures. Not to laugh or weep. Comrades gather because they long to be with the men who once acted at their best; men who suffered and sacrificed, who were stripped of their humanity. I did not pick these men. They were delivered by fate and the military. But I know them in a way I know no other men. I have never given anyone such trust. They were willing to guard something more precious than my life. They would have carried my reputation, the memory of me. As long as I have memory, I will think of them all, every day. I am sure that when I leave this world, my last thought will be of my family and my comrades…such good men.

The words -- profound. The author -- unknown.

•

Subject: Fwd: Band of Brothers...Brotherhood:

Brother, life is too short to wake up with regrets. So, love the people who treat you right. Forgive the ones who don't, just because you can. Believe everything happens for a reason. If you get a second chance, grab it with both hands, those of you who served in Vietnam know this. If it changes your life, let it. Take a few minutes to think before you act when you're mad. Forgive quickly. God never said life would be easy, He just promised it would be worth it. Today is Band of Brothers' Day; send this to all your brothers, fathers,sons and fellow veterans you know. Happy Brothers' Day!I LOVE YA BROTHER!!! To the cool men [and women] in uniform that have touched my life. Here's to you!! I was never a hero, but I am thankful I served among them. A real Brother walks with you when the rest of the world walks on you. Send to all your Band of Brothers, because the fake ones won't.