Alpha Company, 1st Bn, 7th Marines, 1st Marine Division, Viet Nam Era
Years of 1965 - 1970 in VN.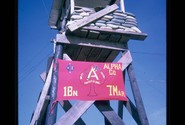 Message Forum
07/21/11 12:04 AM
#1

Howdy Marines & Corpsmen!

Well, what do you think of the Web Site so far?

Any ideas or comments!

Semper Fi, Gung Ho, & Oorah! Verne Bell
07/23/11 10:54 AM
#3

OUTSTANDING SITE!!
07/24/11 05:29 PM
#4

Verne, As my senior drill instructor [Gunny Swan] would have said...."absofrickin'outstanding"! He did not say that very often but when he did i sure perked up.

I sent you an email and a suggestion and i'll ask the other guys what they think. A "Coffee club" where we could click on every morning and share our lives/stories with each other. I know i'd enjoy it.

Hi there Rican and Randy...just to let you know, i'm still racked with emotion about meeting so many of the Marines i served with. Many holes were filled in for me and i'll continue to work on advancing my knowledge of where i was and what was going on.

Take care men...i'll be checking in often.....Phil
07/26/11 05:14 AM
#5

A nice cool 68 degrees and overcast this morning. Perfect for going fishing. Anyone want to come along?
08/04/11 12:14 PM
#6

Howdy Marine!

I'll go fishing with you up there!

Down here, we don't need skillets and cooking sources.

Just pull them out of the water and throw them on a rock! Yesterday it was 109 here in the shade!
08/07/11 09:11 AM
#7

In response to the tragic loss of a number of Seal Team Six members, it is incumbent of us to remember the price paid by all members of our military family for America's freedoms, and that for those of us that fought for them, there's a flavor few will ever know, much less appreciate. . . .

"The circle of life begins at home midst family, then sometimes it ends away from home, but still in midst of family, now called friends. They were as much my brothers as if we shared the same last name. I couldn't have loved them more." Jerry McConnell—First Marine Division, First Marine Regiment, 3rd Battalion, K Company

Nor could I. . . .Semper Fi.