Alpha Company, 1st Bn, 7th Marines, 1st Marine Division, Viet Nam Era
Years of 1965 - 1970 in VN.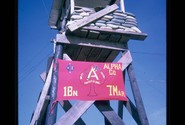 In Memory of Members Passed
Doc Bob Holland - Year In Country 1968
U. S. Navy FMF Corpsman Doc Holland passed away November 8th, 2018. Info received from Marine Dan Hernandez.